Welcome to The Marriage Moment! We're so glad you found us!
Here's just a little about The Marriage Moment… The Marriage Moment is a ministry of the Husband and Wife team of Pastor Jamane & Pastor Alecia Williams. Pastors Jamane and Alecia have been married for 23 years and are the proud parents of 3 beautiful children.
Pastors J & A have been ministering to couples from the very beginning of their marriage. God has always led couples to connect with them for the How-Tos of building a successful Marriage relationship. They are very transparent people, who willingly share the Ups and Downs of their marriage journey in the hopes that it will strengthen other Husbands and Wives on their own marriage journey.
What couples are saying about The Marriage Moment . . .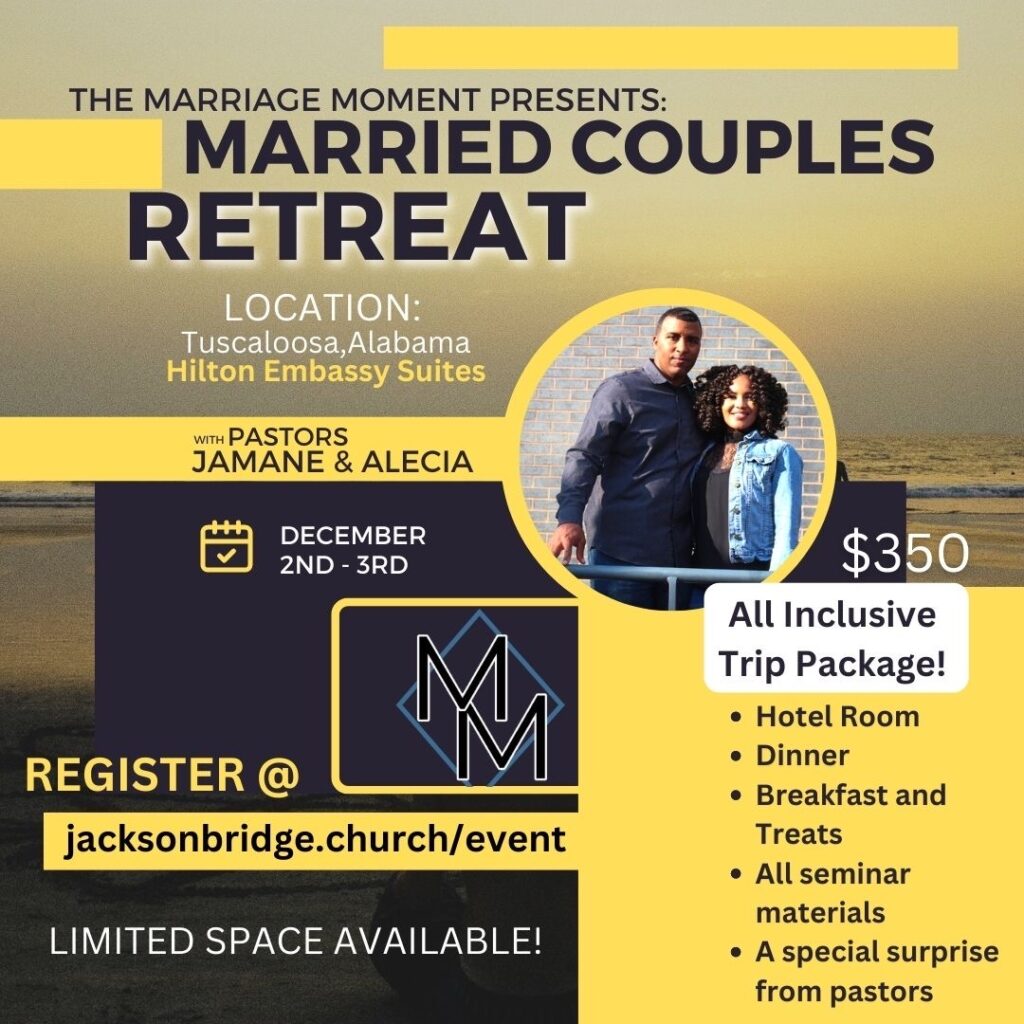 Marriage is meant to be enjoyable!
Allow Pastors J & A to share the Word, coupled with their experience on establishing a successful marriage in today's world. Let them help you build the best partnership you and your spouse can have. Join them at an upcoming Marriage Moment Seminar.
The Next Seminar will be held in Tuscaloosa, AL on December 2nd – 3rd, 2022! Click the link below to Register. Hurry! Spaces are filing up!
A little more about our Hosts: Jamane & Alecia are the Senior Pastors of The Bridge Church and Co-Founders of Bridge Builders Leadership Initiative in Pearl, MS (a program devoted to mentoring young leaders from K-12th Grades). Stay connected to all things happening at The Marriage Moment. Like and Subscribe to our Social Media pages.
Stay connected